Museveni must free all political prisoners. There is no reason why our brothers and sister languish in prisons and torture chambers because of supporting the legitimate president of Uganda his excellence Robert kyagulanyi Sentamu. There is a burgeoning number of prisoners in Ugandans prisons which is intended to reduce indigenous Ugandans where they are killed in prisons, by serious beating and as well as using any horrible kinds of indescribable torture. It is unquestionable today that, those who survive death, get irreversible harm during their lifetime. What hurts is; the conditions the prisoners are confined in are inhumane and unconstitutional. The prisons are overcrowded, and the prisoners are violently treated, women face sexual abuse, whereas men are sodomized, in addition to facing other deplorable conditions, which pose grave risks to their health and safety. Thousands of innocent people are being held for inappropriately long periods, without hearing their cases. It has become a tendency for the Director of Public Prosecutions in Uganda, to drop charges against the accused and later, re-arrest them even though their cases are heard and acquitted. Nevertheless, all those directives come from Museveni to instill fear in Ugandans telling him to leave the presidential seat he grabbed from His excellence Robert Kyagulanyi Sentamu.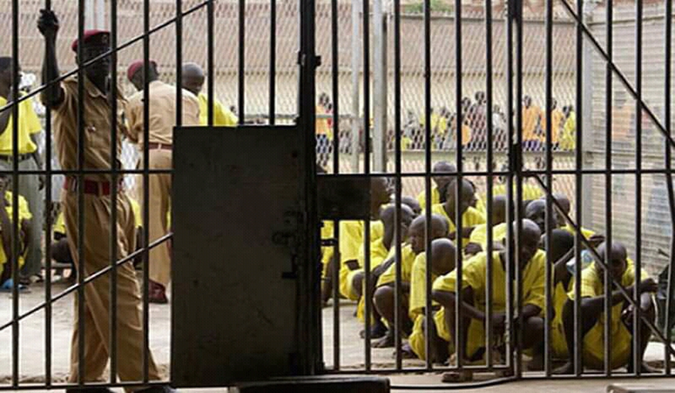 It is really heartbreaking and traumatizing to witness that, 99.9% of the prisoners in Ugandan today, are in jail based on slanderous allegations. A number of them are imprisoned because of their political opinions. Fellow Ugandans, it is very distressing for Ugandans to suffer in our own country yet each one of us has the freedom to support the person they want. Let us not allow what is happening to continue in our country. Museveni has systematically eliminated political opponents that would challenge him by imprisoning them and finally kills them. Innocent Ugandans are rotting in prisons. They are always being remanded until further notice, leaving their lovely dear ones in devastating conditions. When the government asks for witnesses, it is the same government, which turns around to produce staged witnesses, who are forced to testify hence, bearing false witness against the prisoners, with the intention of not releasing them. That is the reason why there is incredible congestion in prisons today.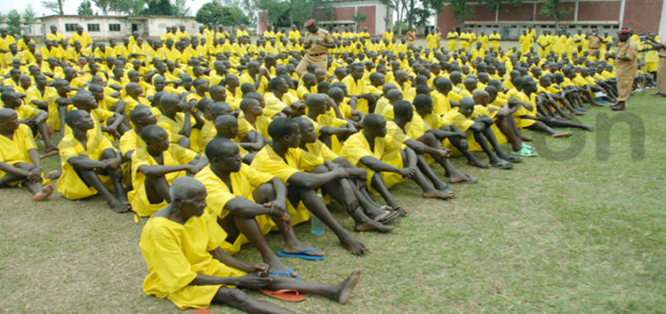 Museveni instead of talking about the unacceptable inhuman conditions, prisoners face in Uganda today, talks about the nonsense of announcing him dead, which is a fact that he is indeed dead if one considers how worse the situation in Uganda is today. It is not far to assert from the truth that, the people who announced Museveni dead literally meant that, the fact that Uganda's health care is no longer functioning, means that he is dead, Uganda's education system is at worst something that has never happened before because even historically, the neighbouring countries used to cross to study in Uganda. What does that mean? It means that Museveni is dead. The judicial system is full of used idiots which are paid by the state to do all the unprofessional work they do. That clearly depicts that Museveni is dead. The list is endless that clearly shows his death. Museveni's useless regime doesn't care how bad their decisions can impact peoples' lives. When you hear an old man like Museveni who even has grey hair in all parts of his body, getting seriously annoyed that he was pronounced dead and that he is going to look for all those NUP members who use social media, it defeats one's understanding because Uganda police have never looked for anyone who has been torturing Ugandans, kidnapping and then killing them. By the way, why Museveni does not want death, and yet he has killed countless people since the 1960s? Even those who are abducted, tortured and put in prison yet they are very innocent simply because of their political views of supporting a young man Robert Kyagulanyi Sentamu.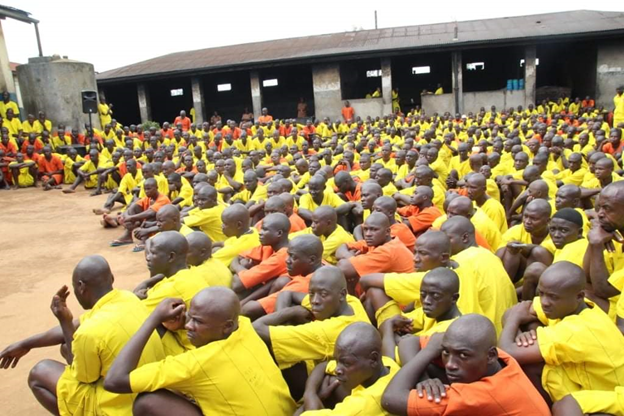 Fellow Ugandans do not lose the sense of pride in your country. Dictators fear consistency, persistence, unity, and also people who are determined and focused. That is why dictators always use any possible ways to imprison as witnessed in the above images, kill or threaten freedom fighters. Together as Ugandans, we can build again the Uganda we want to live in. Martin Luther King, Jr once said that "We need leaders not in love with money but in love with Justice. Not in love with publicity but in love with humanity" I assure you that if we cooperate as Ugandans, we shall get a leader with whom we shall re-establish democracy in Uganda, to manage the public-health emergency, to deal with economic distress, to reinstitute our education system, to restore all our cultural leaders, and other sorts of problems, which will finally help to unite all Ugandans Museveni has divided. We Ugandans need to have a president who represents all Ugandans. A president who respects all the citizens in Uganda. A true Ugandan born president who is fit to be a commander in chief who respects our army by teaching them the necessary discipline as well as the role of protecting Ugandans instead of making our army getting involved in external aggression, kidnapping, torturing, imprisoning, and killing Ugandan citizens as Rutabasirwa Tibuhaburwa the Rwandese man instructs the army to do. It is really a disgrace to have a heartless devil Museveni in our Country.
Conclusively,Ugandan political activists let us fight against Museveni's dictatorial regime that is targeting indigenous Ugandans by investing our potential energy, brain, time, and resources something that will not only enable us to protect a future Uganda but also healing from the atrocities Museveni and his cronies have committed in Uganda.
WRITTEN BY, FRANCIS KASIBANTE.
FOR GOD AND MY COUNTRY.