Have people noted that Kaguta Museveni has not spoken out against invasion of Ukraine? He did strongly object to various Coup d'états that are toppling dictators across Africa. But Putin also wants to commit a Coup in Kiev and remove the democratically chosen president.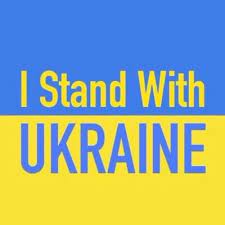 It's important to understand that not only UK & France were mayor colonizers in 19th century, but also Russia. Rather than giving the colonies independence like what happened in rest of the world, they created the superstate Sovjet-Union, where Russia was in control.
Next to the Sovjet-Union were their puppet dictators in Poland, Hungary, Czechoslovakia, Romania, Bulgaria & more. Democratic movements there were crushed with Russian tanks. Hungary in 1956 and Prague in 1968. These countries gained freedom in 1988 when Sovjet-Union broke up.
Putin is modern day imperalist that wants to re-establish the reign of the Russian czar in it's former colonies. Museveni respects him because Putin is an autocrat and he understands the desire to rule neighboring countries. M7 loves meddling in Congo, Rwanda, Sudan, Somalia, Tanzania & Kenya.
M7 & Muhoozi want to rule the whole of East-Africa by force. Putin is obviously fine with this and that's why he supplies our dictator with Russian arms, bought with money we borrowed from @IMFNews and selling slaves in the Middle East. Putin does not want change in Uganda.
This is why it's important to morally support our comrades in Ukraine, that were only liberated from dictatorship 10 years ago. We stand with Ukraine!