8 October Ghent
The Ugandan Embassy, representing the torturous NRM is celebrating 'independence day'.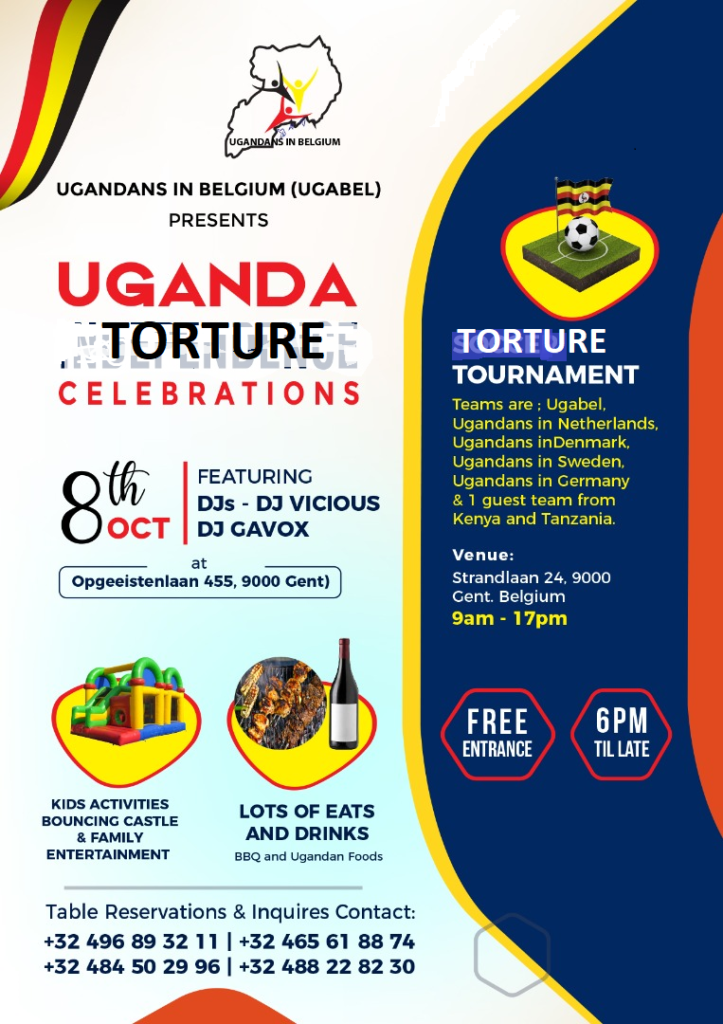 We will not accept that Miriam Blaak and other Ugandan officials will be white-washing the crimes of the Ugandan dictatorship.
As can be seen the activities above are free of charge because this is event is paid for with blood money coming from the dictator.
The police of Ghent has been informed about our demonstrations.
10 October Brussels
demonstration at the Ugandan Embassy Brussels led by criminal Miriam Blaak
offering petition to the European Council at their EEAS office
meeting our friends at European Parliament
Times to be announced