Announcement of demonstration during Gay Pride, Amsterdam, 5 August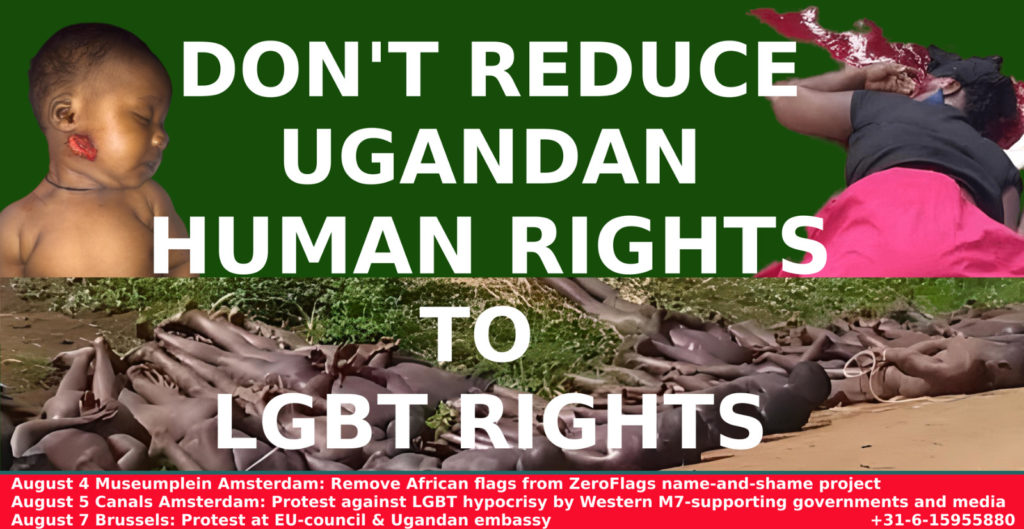 Human Rights are Universal, but not in the eyes of Western countries
For decades Ugandans have pointed out to the United States & Europe how the dictatorship of Yoweri Museveni violates human rights. Still, they decide to continue their financial and military support of the dictatorship.
Ssebyara Majibu is not homosexual. This is the reason why the Western donors of the AMISOM peace force in Somalia took no interest when he was tortured by Ugandan soldiers and the picture below was taken.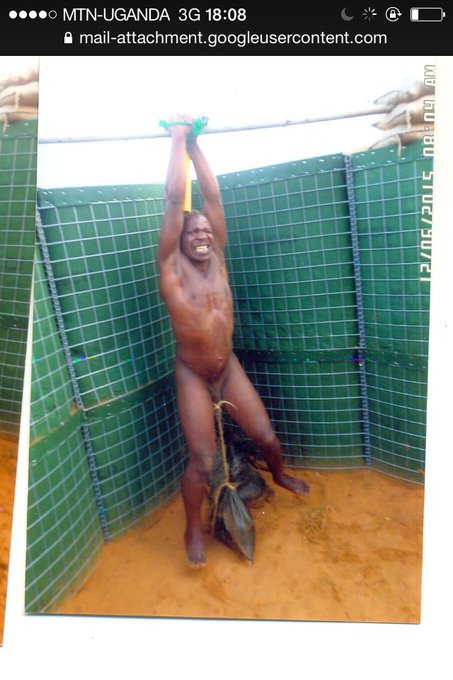 As a result of his torture Ssebyara is now impotent. Because he complained about his treatment, his torturers then accused him of theft. A Ugandan judge sentenced him to 20 years in cell.
All of this was no reason for the Dutch and other European governments to stop their support of the rotten Ugandan judicial system. They even financed Kitalya prison, where thousands of opposition members were tortured.
According to the National Unity Platform all humans have the same Human Rights. We object against the double standards that the West are applying.
The Western governments and press fail to understand that Yoweri Museveni is playing with them. Since Uganda has no Rule-of-law, this law is a just a piece of useless paper. Top officials in Ugandan government are homosexual, and none of them will be arrested. Museveni needs to distract the attention from rampant corruption and state violence.
Just this weekend 137 Ugandan soldiers were killed in Somalia in an attack by Al-Shabaab. It's a reflection of how Uganda is turning into a failed state, that's not even able to pay it's own soldiers, while Museveni and his friends put the millions of dollars that the west is sending for AMISOM in their own pockets.
It's a good decision to stop the financing of the Ugandan dictator, but the moment is wrong and shows a disregard for all human rights.
To highlight the hypocrisy of the west when it comes to Human Rights, the Dutch chapter of the National Unity Platform will be demonstrating during the Gay Parade in Amsterdam of Saturday 5 August 2023.
During the 4 May War Commemoration the Dutch chapter had a similar demonstration to expose the Western hypocrisy. They held up placards with the text "White Money, Black Genocide" showing the children killed in Kasese, Western Uganda in 2016.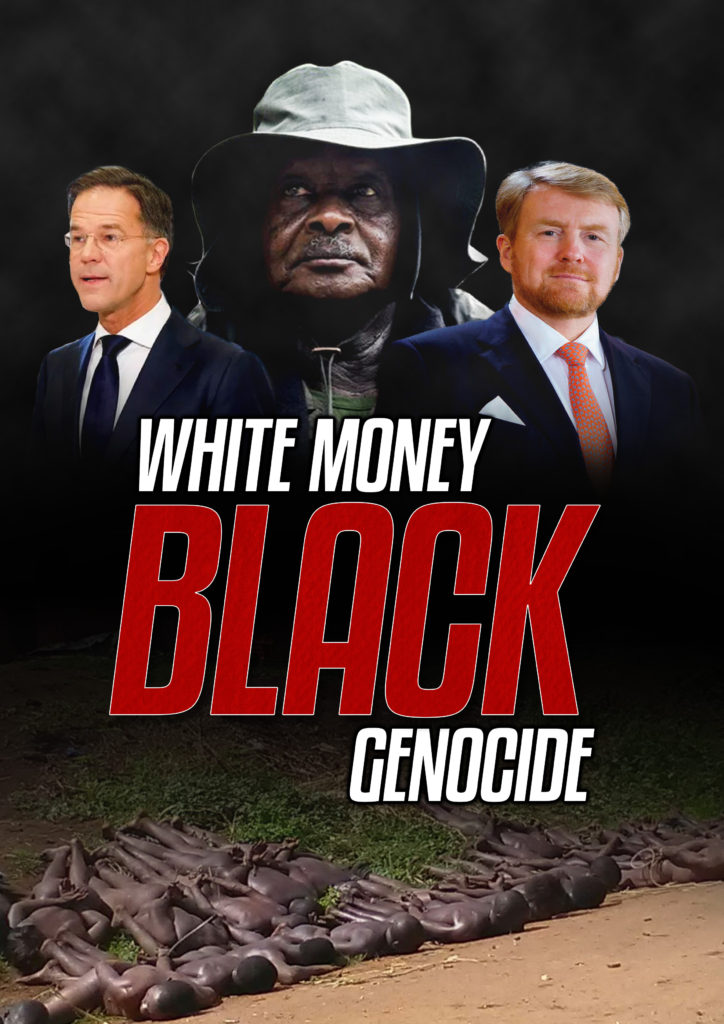 On 5 August, we will be carrying the torture pictures of private Ssebyara Majibu, whose torture was financed by the Western donors.