In the weekend of 11-13 June the presidents of the G7 countries USA, Canada, UK, France, Germany, Italy & Japan are meeting in Cornwall UK.
Comrades from the UK are going to the venue where the conference is held to protest against the continous financial and military support of dictator Museveni.
In particular we are trying to convince these 7 most important shareholders of the IMF to not give a loan of 1 billion USD that they have planned to do.
The IMF did not do a proper due diligence of the loan; they did not visit Uganda. If they had visited Uganda they could have seen with their own eyes that a Worldbank Covid19-relieve loan of 300M USD that was given last year has not come to the benefit of Ugandans, but the money has gone to security forces.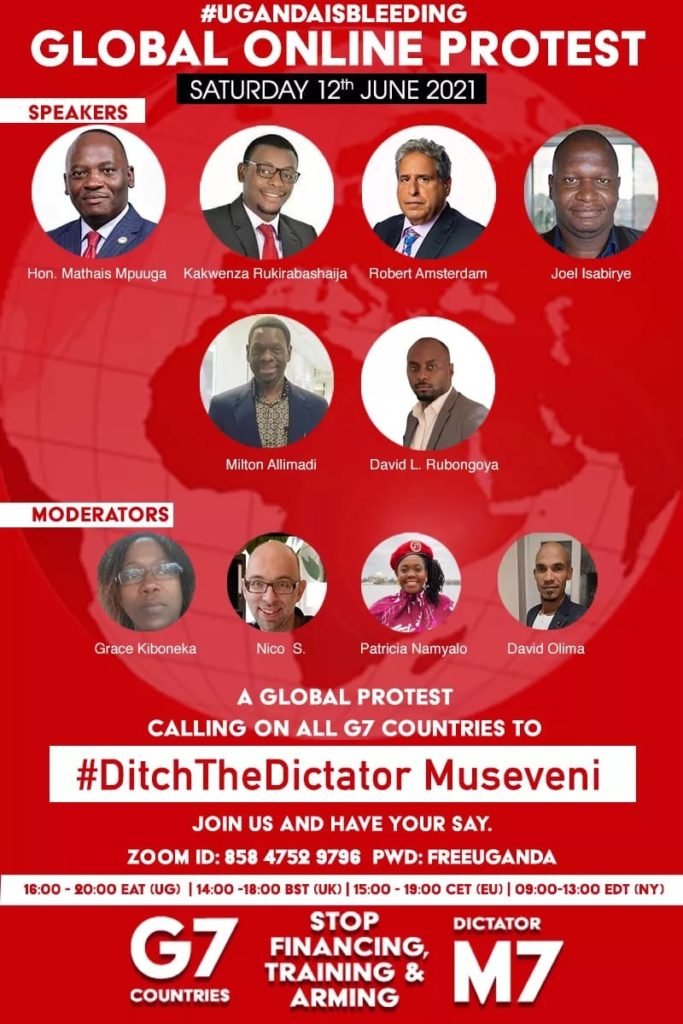 We have been able to create a formidable lineup of speakers for this event.
Matthias Mpuuga (speaker of the opposition in the Ugandan parliament)
Kakwenza (author of Banana Republic & the Greedy Barbarian, FDC member)
David Lewis (secretary general of NUP) will be interviewed by Milton Allimadi (professor of African studies)
Joel Isabirye (director of Market Intelligence Group). He made the last reliable survey among Ugandans.
Robert Amsterdam (lawyer of Bobi Wine)