On Friday 19 November @pesacheck published their rebuttal of the news general Bakasumba is the new deputy Inspector General of Police. At first it looks straightforward fake news, but if you dive into it, it starts to smell.
Our friends at @pesacheck state it was a Facebook post by FreshTV, but the source of this news was way more reputable, state related @ubctvuganda& renowned journalist @DanielLutaaya. It seems unlikely they would publish this without there being some truth in this announcement.(2)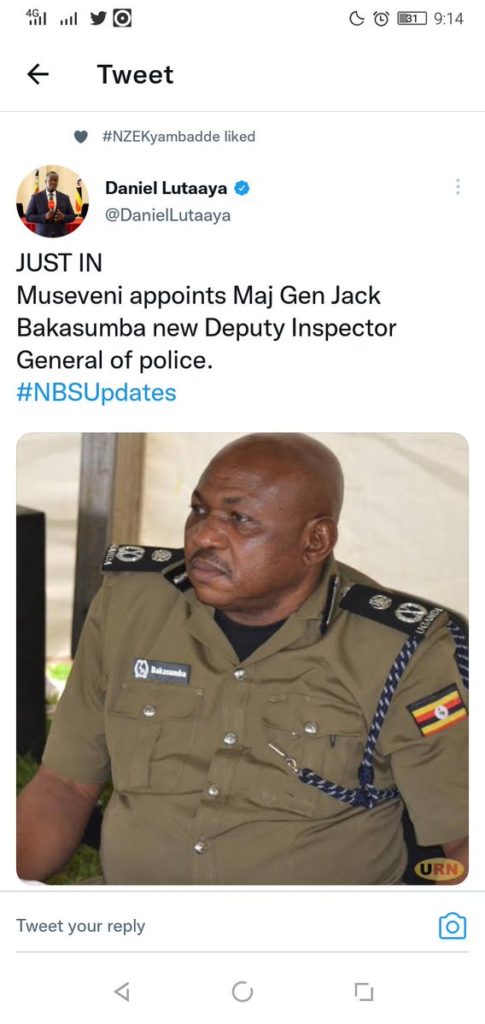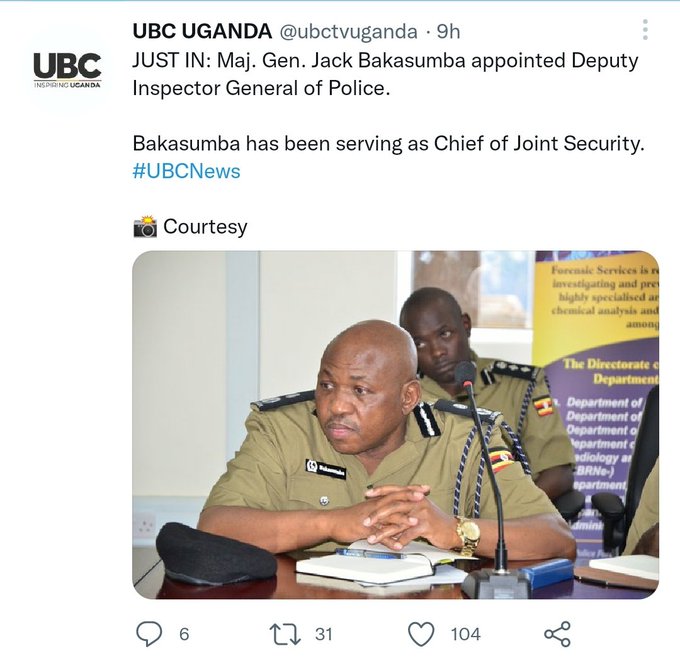 Journalist @daniellutaaya has a history of making statements and withdrawing them days later. On 14 January he tweeted that M7 had received more votes than reg. voters. He was arrested,deleted the tweets,reappeared and claimed 'Fake News' (@pesacheck never bothered to check)
One day after his initial tweet, on 14 November @daniellutaaya tweeted that Bakasumba's appointment was Fake News. His own announcement!! He didn't provide any explanation, he just deleted the original tweet. We have the screenshot, and this reply shows Daniel did delete a tweet.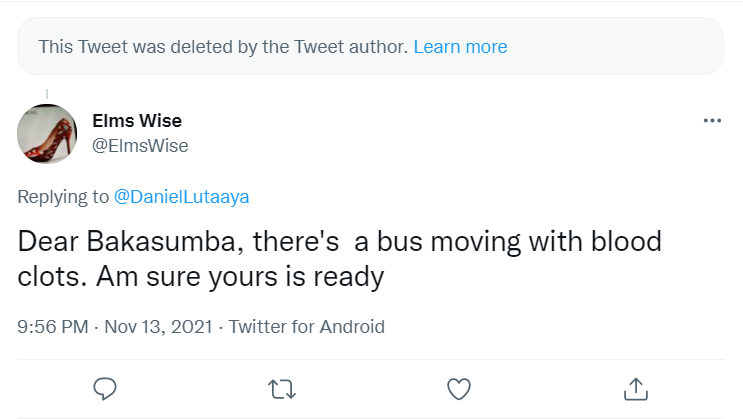 Did government reverse at the last moment on it's decision to appoint Bakasumba deputy IGP? The pesacheck analysis is far from complete.
The term 'Fake news' should not be used by Governments who created the news themselves. We are not sure what precisely happened, but transparency of fact-checking requires that Pesacheck tells us the whole story.