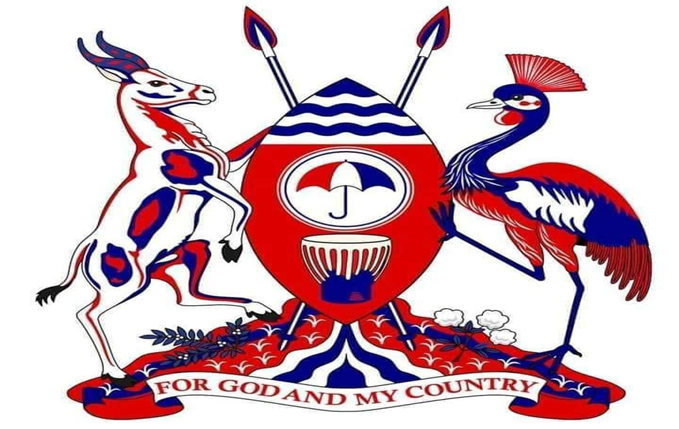 A foreigner Museveni has flouted the rule of law, abusing his office to hold power, using state fund resources to structural flaws in our democracy to his own advantage. I earnestly, request you fellow Ugandans to hold firmly onto our motto "For God and My Country" by fighting for change, hope, and progress for our country. We have to make our voices heard and our actions to be seen by the outside world so that those who support devil Museveni get to know that enough is enough we Ugandans, are tired of the vampire which is sucking our blood day and night. But all that will be reached upon when we are united irrespective of our tribal backgrounds. Why should we always live in fear and anxiety about the future of our country? we live in a country that is suffering from an ever-worsening economy, indescribable nepotism, incredible tribalism, corruption which stinks to high heaven, disgusting health conditions, poor education, deplorable transport system the list is endless but which Museveni has refused to acknowledge that all the mess is created by him. We have to fight for our democracy so that we can make it responsive to the needs of all Ugandans. It is heartbreaking to see in Uganda today that, Ugandans are killed by security forces any time at their will, and then after, the very assassins dramatize their investigation acts on the scene, and yet they are the ones who kill those innocent Ugandans who refuse to follow their devilish plans and decisions which are geared to joining devil Museveni. This is worsened by the fact that, National Resistance Movement officials who would have come out to condemn all that is going on in Uganda before the public are silent. How can one say that the elected government is protecting Ugandans? Do those idiots who are in the government even know the definition of a government?
The fact is; the truest Ugandans are disappointed about the Rwandese origin Museveni who has ruined our country for such a long period of 35 years. It is not far to assert from the truth that we feel like we are seated on pins and needles. Allow me to inform you my country mates that, disappointments are like road humps. They slow you down a bit but you can enjoy the smooth road afterward. For us Ugandans to enjoy the smooth road afterward, which I can term as getting rid of devil Museveni, we have to be united wherever we are. That is to say; both at home and in the diaspora. On this very point, therefore, my humble request goes to Ugandan citizens especially those who live in the diaspora. It is time please to get rid of the bloodthirsty Rwandese government before it is too late. Ugandans live in an overwhelmingly distressing situation. But why should we live in such conditions yet Uganda is our God-given county? I hope that if we end Museveni's regime, we will have put to an end every aspiring Museveni-style authoritarian from ruling our country in the future.
There are clear signs that Museveni's government is feeling pressure from Ugandans. That is why Museveni and his croons have resorted to killing innocent Ugandans to prevent them from demanding our democracy. The violence or intimidation Museveni is using should not deter us from continuing our revolution. We, therefore, need to take bold actions of weakening Museveni until he leaves power. Ugandans, we should know that we are facing a magnitude of tasks of overthrowing the Rwandese origin Man Museveni who is not supposed to rule our country. What does that mean? As I said earlier, we just need to unite and heal as Ugandans. Let us not be intimidated, let us not be silenced by a foreigner Museveni who came from Rwanda with his mother to seek protection in our country. Let us not forget that, it is our duty to fight and make a better future for us Ugandans today, tomorrow, and for the future generations to come. We have to fulfill that dream by getting rid of the current incompetent, corrupt, and divisive politics of the Rwandese Man origin and his useless National Movement Party which has done more harm than good in our country. No one will solve the crises we face as Ugandans and help to transform our country for us and for decades to come if we don't do it by ourselves.
One of the American Black Congressmen John Lewis, before his death, wrote: "Democracy is not a state. It is an act." I do agree with his opinion. I think he meant that democracy is not guaranteed. We have to demand it through actions. Fellow Ugandans, we have to have the will and spirit to fight for our democracy in Uganda, not only that but also to protect it from those who do not believe in democracy. That is why I even say; the battles to restore decency and defend democracy should be of every Ugandan's responsibility. In doing so, we shall be defeating despair in the line of putting our Nation onto the right track from which it was derailed by a Rwandese Museveni who calls himself a Ugandan. I know it is a sacrifice but let us fight tooth and nail to bring more Ugandans onboard than ever to put things right in our country. Ugandans need to be treated with dignity and respect. That is why even one of the African patriots Patrice Lumumba, said "Without dignity, there is no liberty, without justice there is no dignity, and without independence, there is no freedom." Brothers and sisters, we are not free. We are under Rwandese occupation. Let us wake up please and do the needful to restore our democracy, dignity, and respect. If one looks at the way how police and army treat Ugandans, it is far beyond to believe that that type of treatment can be witnessed in our country in this modern era. Ugandans, who do you think will bring comfort and consolation in these times of distress and sadness in our country? The answer is simple. Do not expect any outsiders to come to our rescue while we are going through agony without doing anything about the Rwandese origin man Museveni has created.
In conclusion, come hell or high water Museveni must go. However, let us not forget that for him to go, we have to fight really hard, and make all the necessary sacrifices in search of equality, liberty, and justice in Uganda because we Ugandans, are the backbone of our democracy
WRITTEN BY, FRANCIS KASIBANTE
FOR GOD AND MY COUNTRY.